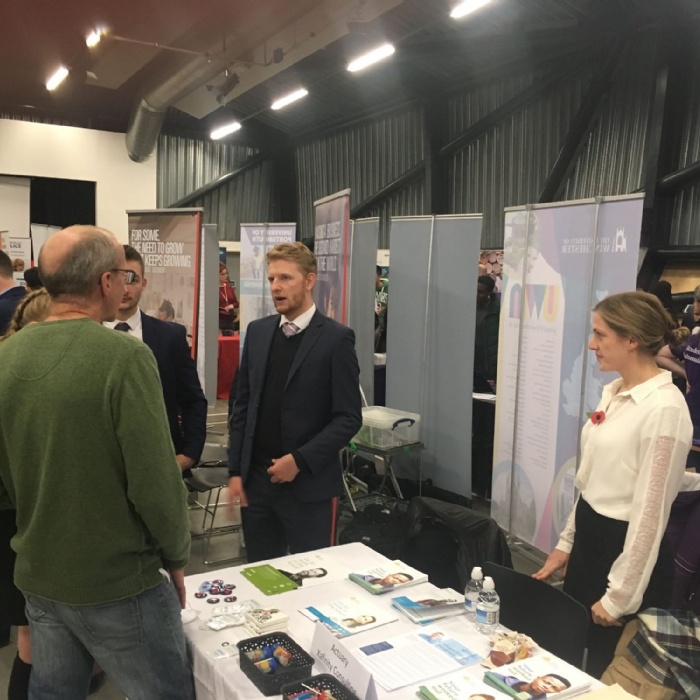 The fourth annual Highdown School Careers Evening was a huge success, with 35 organisations and businesses in attendance to give Highdown students an opportunity to find out as much as possible about careers and further education.
Engineering, scientific research, telecoms, media, finance, public services, child care and the automotive industry were all represented, as well as local universities and colleges.
More than 200 students and their parents visited the event during the course of the evening and many lively and informed discussions took place. Our thanks go to everyone who helped to make it such a great evening - exhibitors and visitor alike.