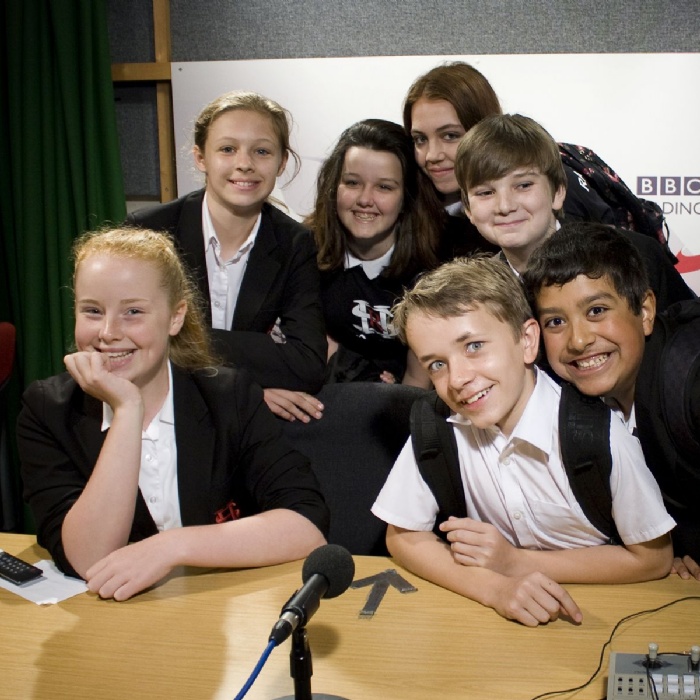 In July Highdown School Radio students visited BBC Radio Berkshire. They had a tour of the studios followed by a question and answer session.
The trip was organised as a reward for the students with regular attendance at the extra-curricular radio club during the academic year. The aim of the trip was to help them develop their radio presenting skills and inspire ideas for their own shows, reports and jingles as well as careers advice for those considering working within the media sector in the future.
We have been running this trip for several years and would like to thank BBC Radio Berkshire for taking time out of their busy schedule to show us around.
Highdown School Radio is available for all students to get involved. Most podcasts are created to play in The Gallery, whilst some are played during mentor time to promote school fundraisers and events. Some students attend weekly at radio club whilst others choose to get involved for one project or school event.
Students can find out more about Highdown School Radio by visiting the radio room in the hall foyer on a Tuesday or Thursday lunchtime.