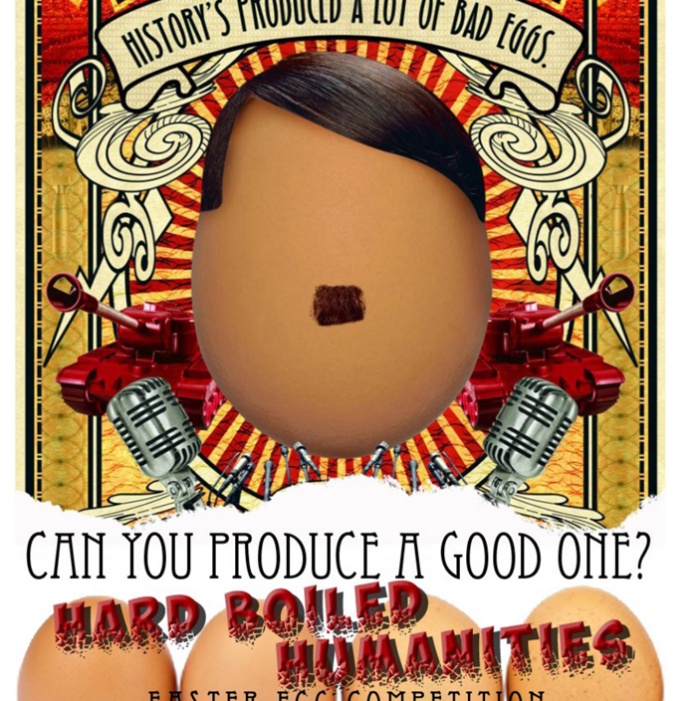 The Humanities team are running a competition open to all students and staff.
All you need to do is hard boil an egg or eggs, make them look like a person or people from History and bring them to the History Department by the end of the day on Monday 21st March 2016. There will be an eggsibition if we have enough entries and judging will take place in that week.
The egg should come in a cup or alternative method of staying upright, and be clearly labelled with your name and who it is meant to be.
This link shows some eggsamples – please do share with tutor groups and classes, exhibit a poster in your room if you can and please do enter – there will be prizes!
Hard Boiled Egg Portrait Examples