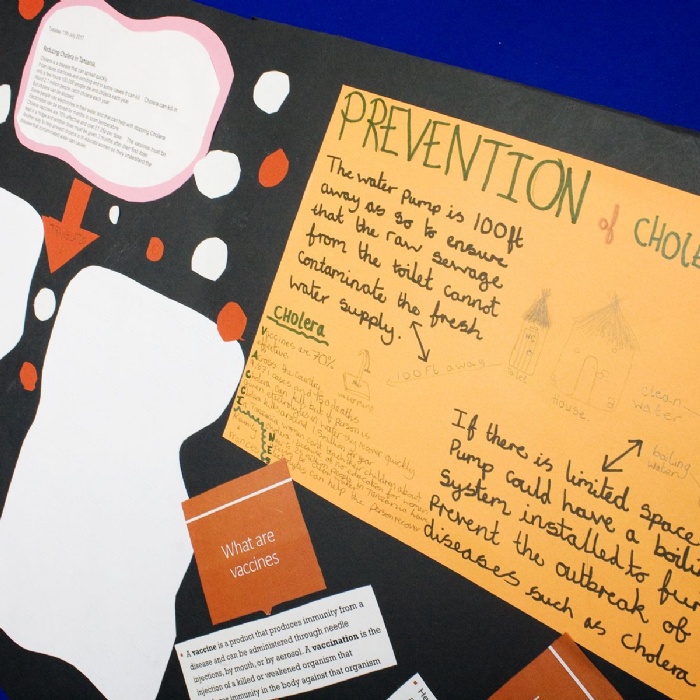 Our current year 9 students worked hard for two weeks back in July on STEM projects designing a cool box to store vaccines in countries where the weather and the lack of refrigeration can be a major problem.
They researched the prevalence of Cholera in Tanzania- where our Touraid partners are from. They used their scientific knowledge to design the cool box and make a prototype. They developed their teamwork and communication skills by presenting a two minute talk about what they had found.
STEM ambassadors from local industries came in to school to judge the competition and the winners were awarded certificates by the Headteacher. The visitors were very impressed by our students work and their STEM skills.
The other workshops which ran on the day were various STEM based organisations doing workshops on STEM skills - like the wheelbarrow race.
Professor Brainstorm also entertained them for an hour demonstrating interesting and relevant science tricks.
The STEM fair will be running again for Year 8 next July.