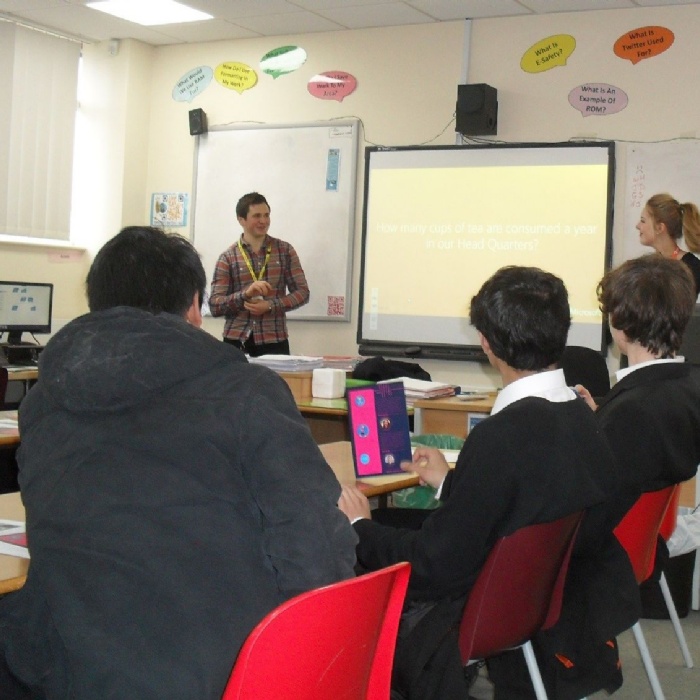 Microsoft apprentice Sophie Ware and intern Jamie Cronk, from the Get On 101 team, came in to talk to a group of year 11, 12 and 13 students about the range of job opportunities at Microsoft and how to join the company at different levels.
National Apprenticeship Week the emphasis was on the apprenticeship programme which is now open for applicants. The programme lasts 18 month, is aimed at 16-24 year olds and the roles are based in Reading. Have a look at the blog to read some great apprentice stories:
http://www.beyourfuture.net/tag/apprentice/
For more careers advice including apprenticeships and university information visit the Careers section of the Highdown website.