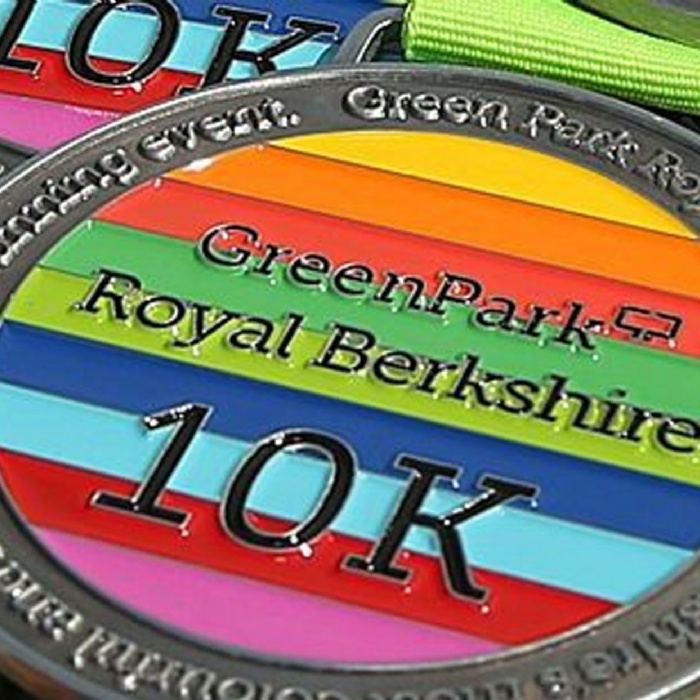 There is an opportunity for pupils to get involved in the Green Park Royal Berkshire 10k & School's Challenge which takes place on Sunday 20 May 2018 at Green Park, Reading.
The event consists of 3 races:
Mini-Mile: For children up the age of 8 years (parents/teachers run free)
3K (Mini-Marathon): For children aged 9 years plus (no upper age limit)
10k: 15 years plus (no upper age limit)
All races are chip timed.
The event provides the perfect opportunity to:
Boost the profile of Sports at your school
Raise funds for your School and other local causes
Get your children (and their families) motivated, active and interested in Sports
Get involved in a sporting opportunity within the local community
Gain local recognition for your school's sporting and fundraising participation and achievements
Over 1,200 children and their families took part in the School's Challenge during 2017, a growing number of which represented their secondary schools by participating in the 3k (Mini-Marathon).
The School's Challenge will be having its own School's Award evening for 2018. Celebrating individual child and whole school sporting and fundraising effort, participation and achievement. The Ceremony will take place on Wednesday 20 June at Green park.
3K runners get a free t-shirt with their entry, and all children receive a medal on race day. Parents and adults can run free with their children in the Mini-Mile.
Any queries, please don't hesitate to contact Louisa Devismes from, Racesolutions on 0118 984 1511.
http://www.royalberks10k.com/
https://www.facebook.com/RoyalBerkshire10K/
https://twitter.com/RoyalBerks10K