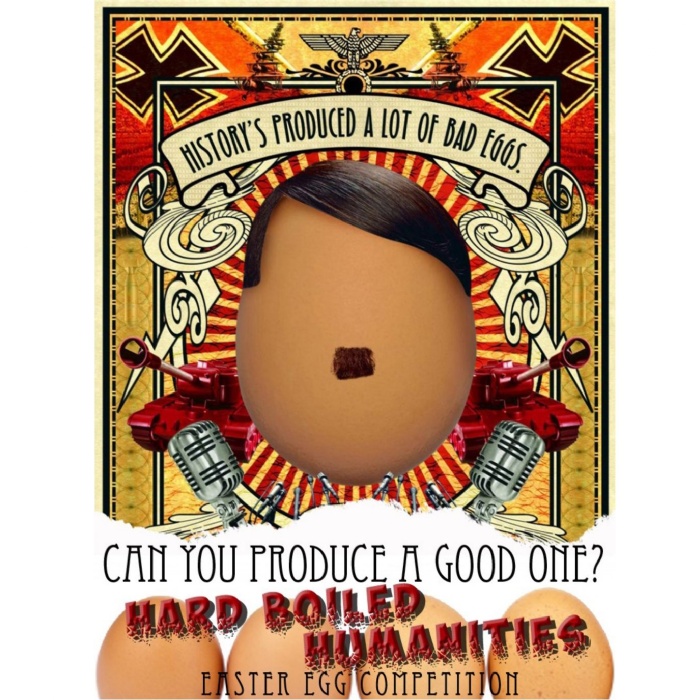 It is nearly that time again - the Highdown Easter Hard Boiled Humanities competition!
The History Department is running a competition open to all students and staff. All you need to do is hard-boil an egg or eggs, make them look like a person or people from History and bring them to the History Department by the end of the day on Monday 26th March (last Monday of term). There will be an eggsibition and judging will take place in that week. If you can, you could blow the egg out of the egg shell following these instructions to reduce food waste:
http://www.wikihow.com/Blow-Out-Eggs
The egg(s) should come in a cup or alternative method of staying upright, and be clearly labelled with your name, house and who it is meant to be.
After last year's eggstravaganza we are very excited to see what the staff and students at Highdown will produce. Who could beat the winning Titanegg scene by Izzy and Ewelina, or Ms Stevens' moving depiction of Breggsit? The Art department's amazing selection of artists on eggs, or the Eggistentialists by Caitriona, which I believe helped her achieve her place to study Philosophy at Oxford.
There will be prizes for the best ones and house points for everyone, including staff. Not to mention the Pixl Egg [Edge]opportunities. Here is some inspiration from previous years to get you thinking.