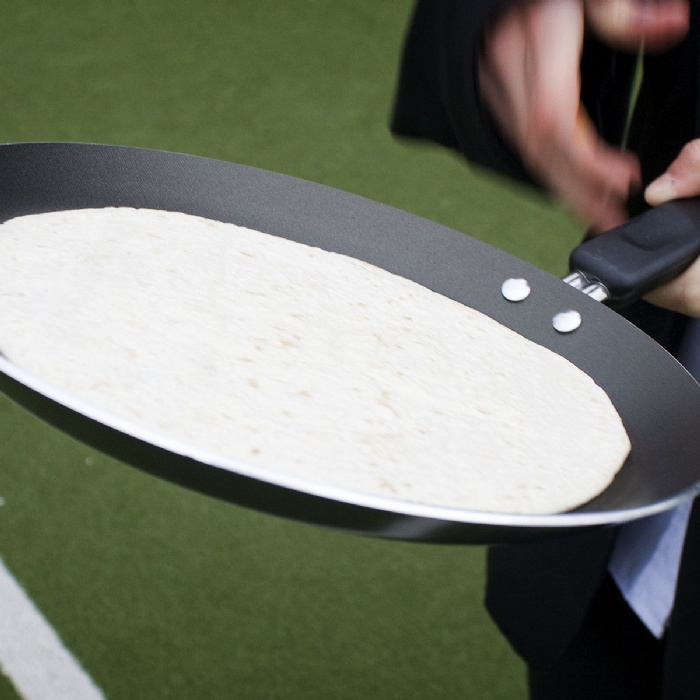 With Shrove Tuesday falling in half term this year, the annual Pancake Day race took place on Friday 9 February. Students and staff competed in a relay race, representing their house.
The results were:
1. Rosehill - fantastic teamwork, their warm-up was well worth it!
2. Mapledurham - by a flip!
3. Grove - nice substitution by Miss Archibald for an injured Mrs Keith!
4. Caversham - despite excellent encouragement from Mr Clark!
Highdown School Radio ran a competition to win house points for those watching for best commentary of the event. Lucas and Sam in Year 7 were the winners. They are in different houses but chose to work together to add to the rivalry in the podcast!