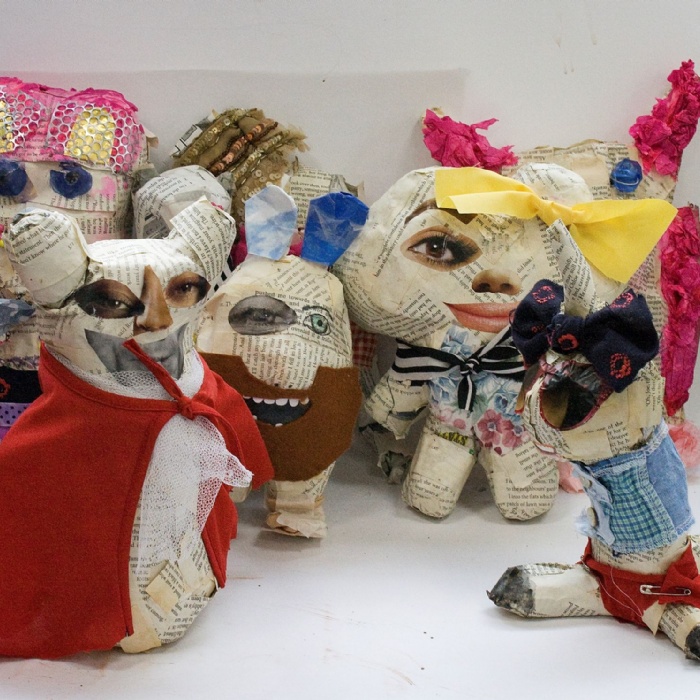 Each week in the parent newsletter, teachers share news of student excellence happening in the classroom and the community. Here are a few of the recent highlights.
Year 8 Creature Discomfort Project
Pictured above are a few examples of Year 8 Art's hybrid outcomes for their creature discomfort project where they looked at animal issues and the impact of humans on animals' lives. The students worked really hard on some challenging techniques and explored animal issue themes with enthusiasm and maturity. Well done Year 8!
Helping the Community
When Highdown was closed recently due to the snow Issi and Jake Eade in Year 10 and year 7 respectively, went with their parents as a family into Reading town centre to distribute food and hot drinks to the homeless. What a wonderful act of kindness that embodies all that is good in so many of our young people and reflects many of our Highdown school values.
Highdown Students Help the Royals Ladies Reach the Youth Cup Final
Issi Eade along with fellow Year 10 student Bethan Roberts helped the Reading Women's Under-16s make history by reaching the final of the Girls FA Youth Cup following a blockbuster semi-final win over Manchester United.
Year 10 Geography Field Trip
Our Year 10 intrepid GCSE Geography students have recently been on their field trips during which they not only investigated the impact of urban sprawl in London's greenbelt but also learnt about the changing cross profile of the River Tillingbourne. Despite the cold weather, students carried out the necessary fieldwork techniques for both the human and physical geography components of their GCSE studies. Thank you to Mrs Eaton and Mr Sheridan for ably leading the trips and to the staff who supported them. Thank you also to all staff in our Geography department for their hard work and commitment to student success.