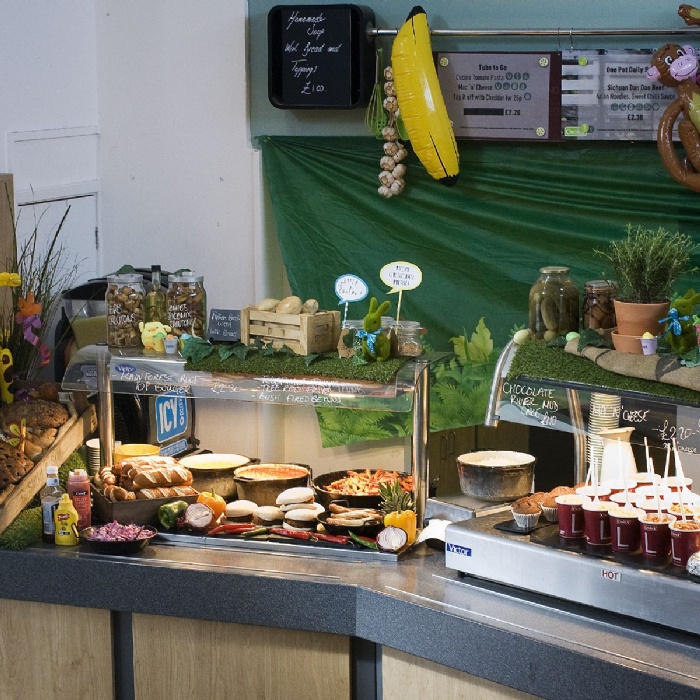 Cucina have a selection of special menus in the run up to Easter.
Thursday 22 March was 'A Day at the Jungle' where students and staff were able to purchase food decorated and renamed especially for the theme including Jungle Spiced Parrot Wings, Swamp Juice Slush, Safari Salad, Rain Forest Roof Top Burger and Chocolate River Mud Cake.
There will be Easter Specials starting on Monday 19 March until the end of term and an opportunity to win a free meal by entering their competition every time a main course is purchased in the run up to Easter. Good Luck!