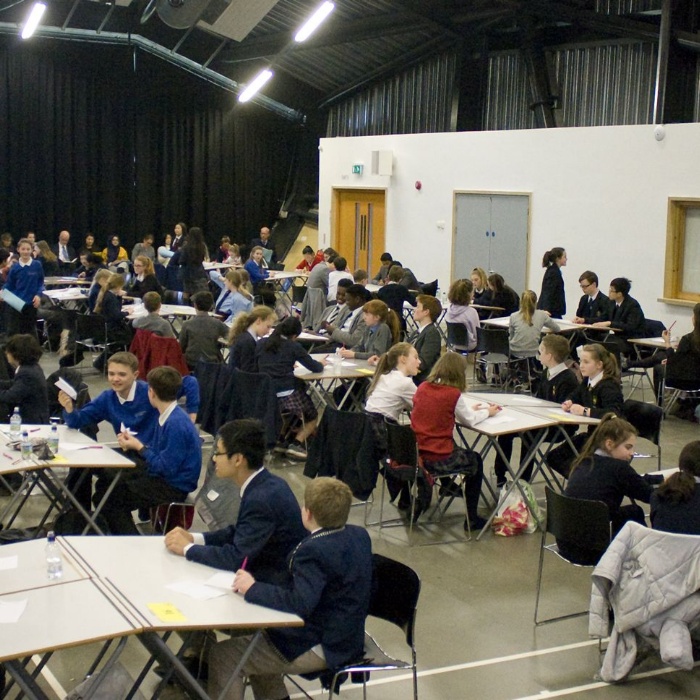 On Tuesday 20 March 2018, 29 schools visited Highdown to go head to head in the UKMT Team Maths Challenge. A true test of mathematical skill for the best and brightest year 8 and 9 students. All schools performed admirably in a variety of different problems, working together as a team.
In the end, Highdown School came 2nd, a new personal best. Massive congratulations to the team: Bobby Moore, Dylan Cook, Lily Kitto and Thomas Pasmore. Well done to all schools who took part.
1st place: Reading School
2nd place: Highdown School and Sixth Form Centre
3rd Place: St Swithun's School
After the event Team Highdown spoke on Highdown School Radio. You can listen to the podcast below.