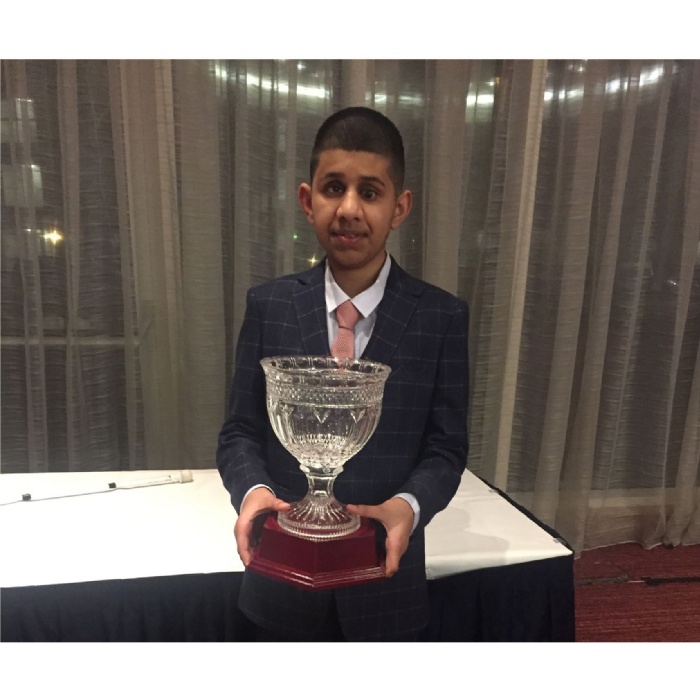 Congratulations to Highdown VI student Shamreaz Hussain who won Reading Sports Personality of the Year at the awards ceremony held at the Hilton Hotel on Sunday 25 March 2018.
More details about the event on twitter @RdgSportsAwards and the Get Reading website.
Shamreaz with his father and Mayor of Reading, Councillor Rose Williams.
Shamreaz made the local headlines in December for his hard work and ambition as he moved a step closer to a prestigious black belt in karate and becoming a junior instructor.
Read the Reading Chronicle article from December and watch the video.