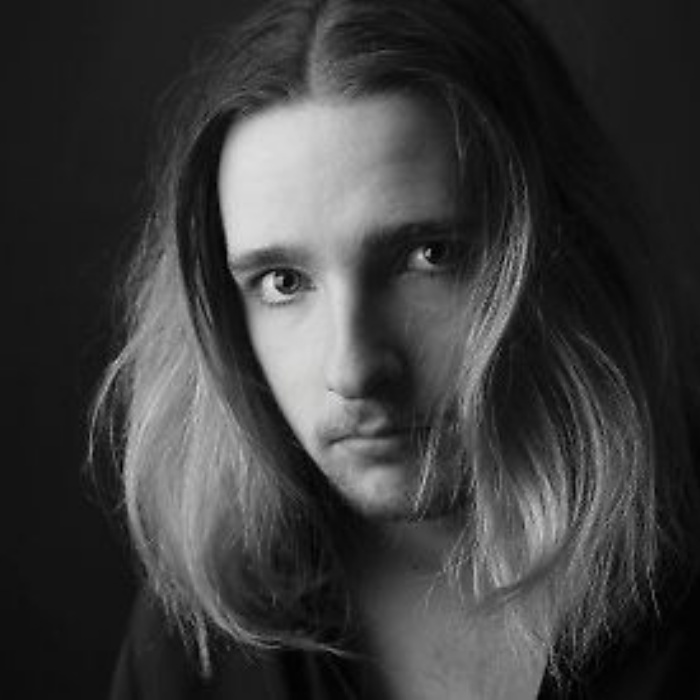 Above: The winning image of Adam Hunter taken by Ruby
Ruby May Sutton in Year 13, took the Friend of the Year category at the British Institute of Professional Photography (BIPP) Awards.
Her entry comprised five black and white photos of Adam Hunter. She took the pictures with a Canon 5D Mark II at the home studio belonging to her mother Frances, who is a professional photographer.
Ruby said: "I chose images that fitted together and would complement each other when laid out as five prints, all in black and white.
"I was so pleased with them and my mum persuaded me to enter them as she thought they were brilliant. I was not expecting to win anything, of course."
Ruby was presented with her award by Chris Harper, president of the BIPP, at a ceremony in London. She said: "I'm still in disbelief and incredibly happy that I have won this award.
"It is notoriously difficult to be awarded by this body and I would have been over the moon if I had even won a merit, or just a special mention.
"To be one of the youngest winners ever makes the achievement even bigger for me." Ruby is currently studying for an A-level in photography at Highdown School in Emmer Green as well as working towards her first qualification, a licentiateship, with the institute.
She is also setting up her own business as a portrait photographer.
Article written by the Henley Standard: www.henleystandard.co.uk/news/art-and-galleries/124701/teenager-wins-award-for-photographs-of-her-boyfriend.html