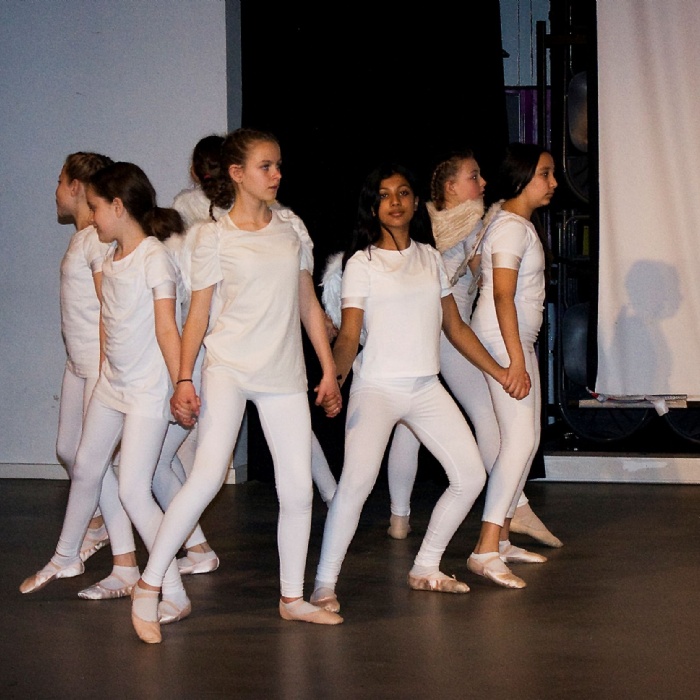 Year 7 Dance Captain, Harriet Ranson's report
At the beginning of the term there was a poster for Dance Company and I was immediately interested. We all had an audition and it was really fun and a great experience. I got in to the group and I love it so much. Everyone is really friendly and all have different dance backgrounds which is great as I love working with different styles and learning new things. My confidence boosted and I am a better and stronger dancer.
Soon after I joined, we started working on dances for the show: Fusion (which was on the 3rd of May, last week). As well as having one main dance, we worked on dances in our groups and with new people. As the show came closer we all started working even harder and putting in 100% effort. We were all determined and were convinced that we were going to have an amazing show and a great time.
But all of this would not have been possible without our amazing teacher, Mrs Hawkins. A big thank you from all of us at Dance Company. Thanks to you, the dance show was a huge success and we had the best time ever: so thank you.
Year 9 Dance Captain, Holly Kirkpatrick's report
My name is Holly Kirkpatrick, 9J and I enjoy being part of Dance Company. I have been dancing for 12 and a half years and I have a great passion for it. Mrs Hawkins is a lovely teacher and has really helped me and the other girls not just grow as dancers but as Highdown students as well. On Thursday 3rd we had a dance fusion show full of a mix of lovely creative dances. Everyone put in lots of hard work to the show and had a great time.