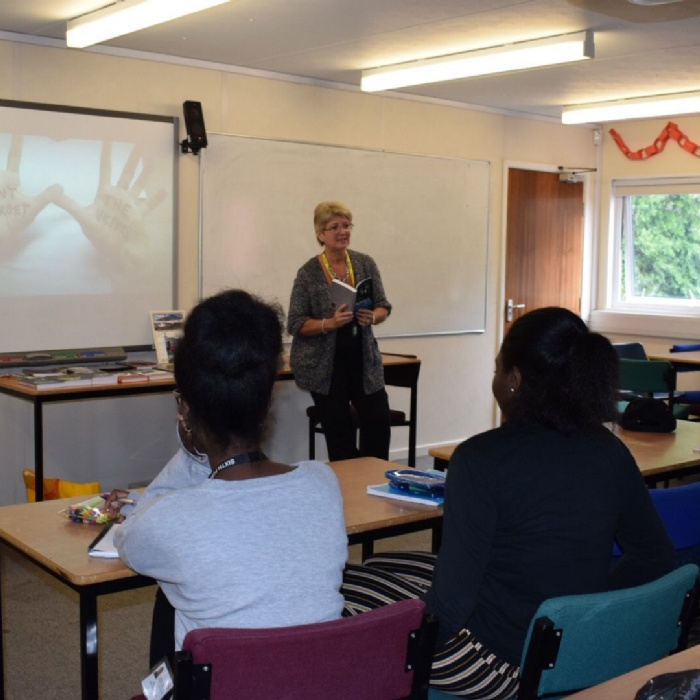 On Wednesday the 16th of May, we had Sarah Flint, a horror author, visiting the Year 12 Language and Literature class.
Students were engaged with her police stories and the inspiration behind her books. She brought in props which she explained how and when they were used in the police force which was exciting for the students. Sarah came up with some different scenarios for the students to have a go at writing a horror story. Maddy Stevens provided some well-earned refreshments for the group too.
Photos provided by students, Joshua Mann and Maddy Stevens.