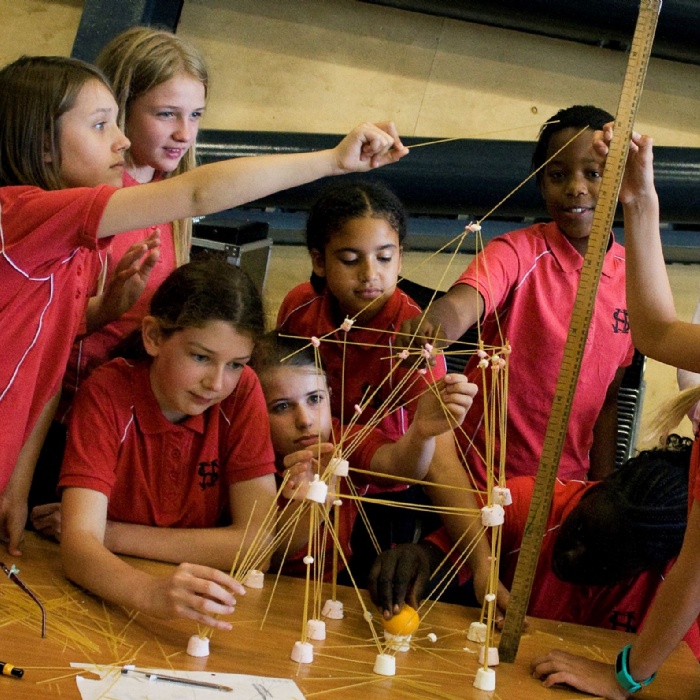 Today's Big Day of Engineering at Highdown was a towering success with 7H girls winning the spaghetti and marshmallow tower competition. They worked really well together as a team and had the clever idea of supporting the orange at the bottom …
Students in year 7 also enjoyed making chairs out of balloons and marble roller coasters and learning how to use their creativity teamwork and communications skills.
We would like to thank all the companies who came in to be a part of our Big Learning Day.
Below staff at NG Bailey assessing the work of the 7H girls.
IET were also involved with our learning day.