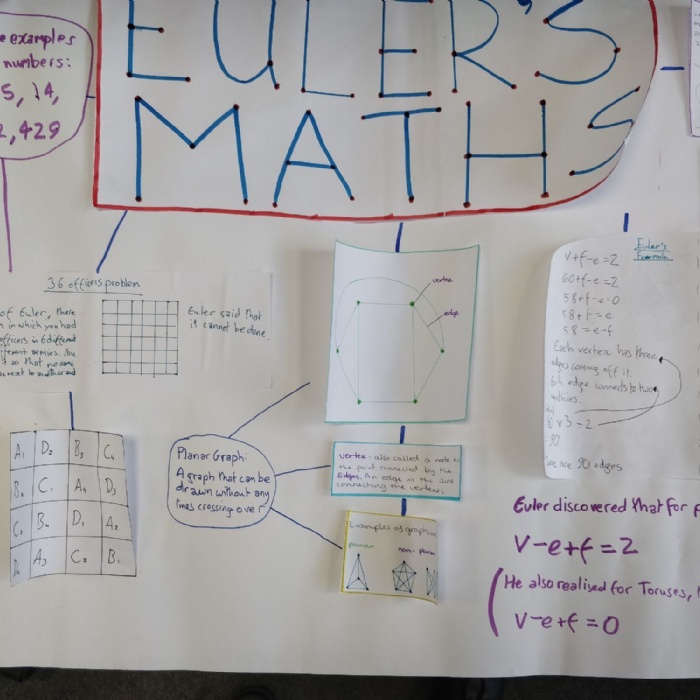 On Monday 11 June 2018, Mr Arnold took four keen Highdown mathematicians to the Team Maths Challenge national finals.
It was something he was not expecting, as we came second in our regional final but for the first time in the history of Highdown we were invited to take part. Bobby Moore, Dylan Cook, Lilly Kitto and Thomas Pasmore were set a series of challenging mathematical tasks ranging from geometrical logic skills to tricky numeracy knowledge. They also had to design a poster based on the discoveries of Euler! It was tough competition, but out of 88 competing school they managed to come 72nd!
Highdown's biggest achievement in mathematics. Well done to the team!