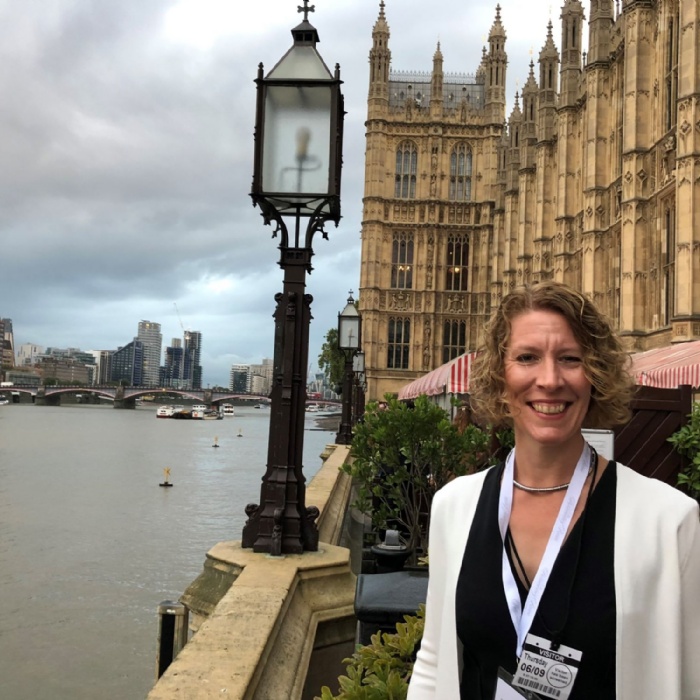 Ms Cave and Mr Grantham, Deputy Head were proud to attend the launch of The Parliamentary Review on 6th September at the Palace of Westminster.
Head Teacher, Rachel Cave said, "We are delighted to be involved in this year's Parliamentary Review and we hope our story is read widely."
Founded with The Rt Hon David Curry as Chief Editor to share and promote best practice across the public and private sectors, The Parliamentary Review is a platform for innovative and progressive UK businesses and schools to be heard, address the challenges they face and share their insight. The launch of the 2017/18 edition, which features a foreword from the prime minister, has become a key fixture in the political calendar.
Highdown School & Sixth Form Centre, was founded in 1971, and is a very high performing non-selective school in Reading. The school's article in The Review expands on their belief that improving the quality of teaching and having teachers enthused by their work, will yield dividends for the children.
This year's Review aptly displays the collaborative approach that is necessary if the education sector is to continue to flourish. With a diverse range of secondary schools included in the 2017/18 edition, it offers pertinent insight into the issues that head teachers and educational bodies face.
Co-chairman of The Review Lord Blunkett has already commented on the wide range and informative articles appearing in this year's edition, stating that "The Parliamentary Review is a must for those who have the real story behind the scenes and a solid perspective for the future."
Writing in The Review, the Prime Minister says that "British politics provides ample material for analysis in the pages of The Parliamentary Review."
Highdown School & Sixth Form Centre's article can be viewed here:
http://www.theparliamentaryreview.co.uk/organisations/highdown-school-sixth-form-centre