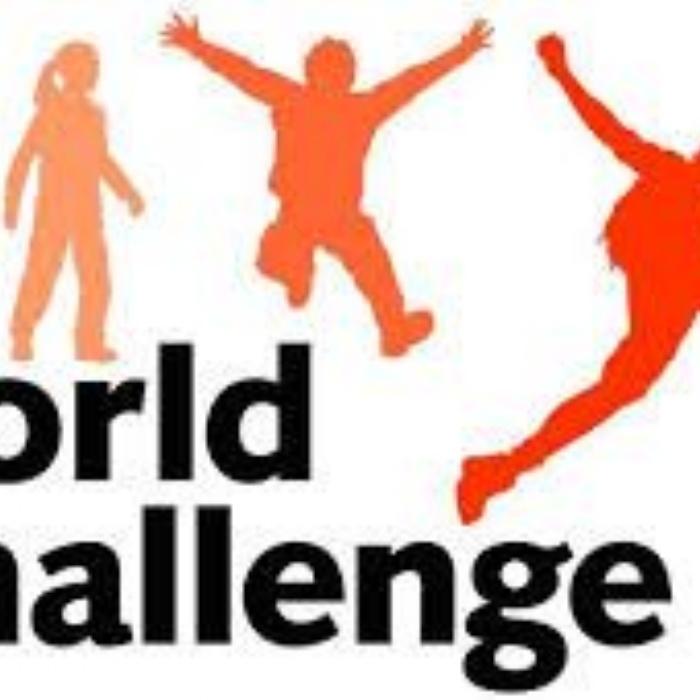 A group of 16 students, 2 teachers and a World Challenge Leader had the experience of a lifetime when they had the opportunity to travel to Nepal over the summer.
The trip began when they landed in Kathmandu. They had to adapt quickly and plan their adventure; there was some time for a few activities, like a visit to a monkey temple. After a few days the group got a local bus 204 km to Pokhara. The uneven terrain and winding, often poor quality roads meant it was a long day. Phewa Lake was a great site to see when they arrived and everyone enjoyed some time relaxing in Pokhara.
The project was the next part of the trip and this took place at Shree Amar Jyoti Basic School. Here the group sanded, painted, dug holes and cleaned. They also provided money for a wall to be built, the toilets to be tilled, electric cables to be added and for a water tank to be installed. The group spent 6 days at the school and it was a hugely rewarding experience to know that they made such a difference to the students and staff there.
The next phase was the trek. This team were the first World Challenge group to take on the Mardi Himal Trek. The group trekked through jungles, up steep and slippery inclines and battled with the monsoon weather. The guides, cooks and porters on the trek provided excellent support; the group could not have done it without them. They reached 3565m and all felt a great sense of achievement. Six nights in tents or very basic rooms was a challenge and seven back-to-back days walking was tough – it was a challenge that the whole group enjoyed overcoming. Trekking through the Himalayas is something no one will forget.
The group returned to Pokhara, then travelled half the distance back to Kathmandu to Himalika Camp. Here they had the opportunity to white water raft on the Trishuli River. The camp was amazing and the rafting was a great way to spend an afternoon – challenging themselves against a fast flowing river and making sure they worked as a team in order to get to their destination safely. The group travelled back to Kathmandu for a few days of exploring the area further before travelling back home.
World Challenge is a great organisation that provides a safe way for young adults to explore the world and learn how to travel. It really was a fantastic and rewarding experience for all involved and one that will never be forgotten.