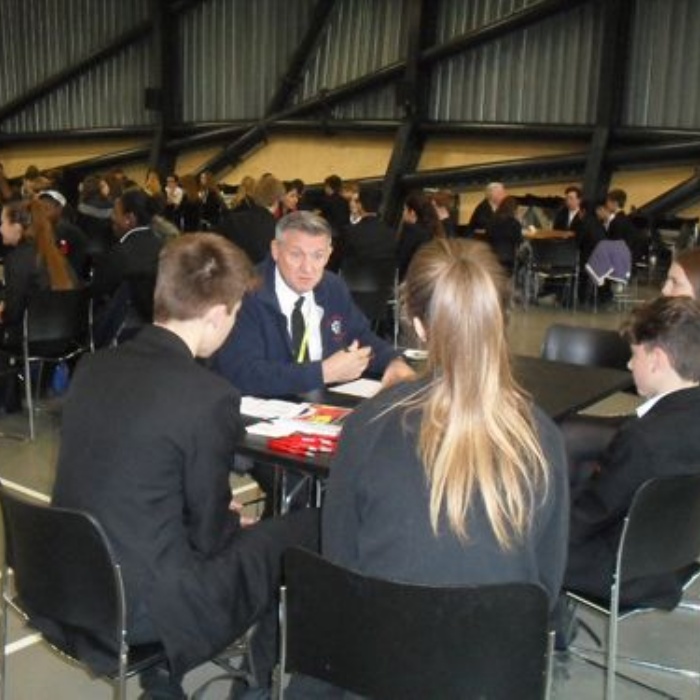 Thank you to 20 "willing" volunteers giving up a 2 hours of their time to talk to over 200 students about their career paths and daily working lives, Year 10 got a unique chance to get a personal perspective on a wide range of occupations. Yes, another very successful round of Careers Speed Dating took place on 10 November.
The second Highdown Careers Fair was attended by contributors from far and near. Students were interested to talk to Hugh Clack from the University of Kymenlaakso, about studying in Finland, especially when they found out about the lack of tuition fees there.
There was also a wealth of information about opportunities do apprenticeships, post 16 and as an alternative to university. The apprentices from Cisco and Jacobs were great examples of this and were fantastic ambassadors for their companies. A big thank you to all who attended the careers fair as exhibitors or visitors for making the second Careers Fair such a great success.