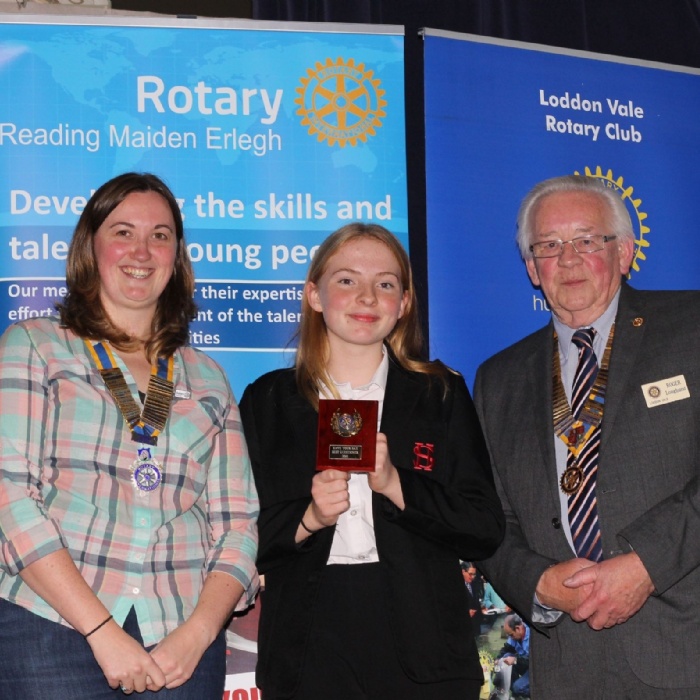 On Thursday 15 November, a team of Year 10 Highdown students represented the school in the 'Have Your Say' public speaking competition hosted by the Loddon Vale and Maiden Erlegh Rotary Club, held at Leighton Park School.
In a competition which the judges called 'almost too close to call' and 'one of the most competitive in years', Highdown students were unlucky not to win first place for their presentation on the topic of Mental Health. Isobel Barrett, Ben Watts, Maud Taylor and Lucy Ranson were phenomenal ambassadors for Highdown and delivered a heartfelt, articulate and poignant presentation to an audience of around 50, including competitors from other schools, as well as parents and members of the Rotary Club. The team were expected to present for a total of 6 minutes, including an opening statement, main speech and vote of thanks.
The judges commented on the 'succinct and well-delivered vote of thanks' given by Ben Watts and Maud Taylor walked away with the award for 'Best Questioner' for asking 'challenging and thought-provoking' questions on the presentations from other competitor schools. Congratulations go out to the entire Highdown team, including Harry Gabriel and Matthew O'Farrelly. Well done.