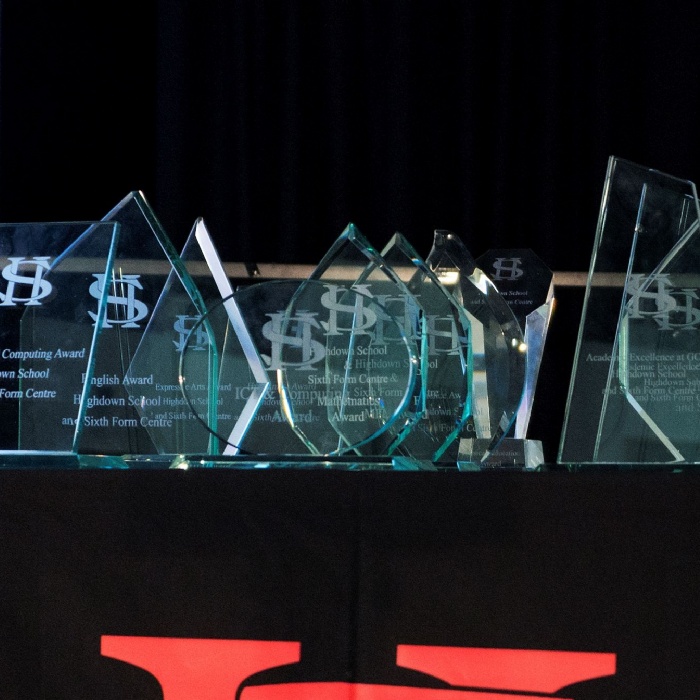 Before Christmas the annual Certificate Presentation Evening took place. Congratulations to all the students who collected their GCSE and A Level certificates.
There were prizes given out to recognise outstanding achievements. The prize winners are pictured below with Headteacher Ms Cave and the special guest, adventurer Charlie Walker (cwexplore.com).
The 2018 prize winners were Frankie Taylor (Humanities), Keiran White (MFL), Evie Dowden (English), Bonita Blair (Science), Liam Grewal (Maths), Neyma Siddiqui (ICT), Sam Rodda (Business), Natalie Neville (PE), Josh Wetten (Expressive Arts), Matthew Curtayne (Excellence at GCSE), David Mollett (Excellence at A Level) and Kate Whyatt (Leadership Award).
There were also prizes given to several D of E students too.
Professional photographs of each student collecting their certificates and achievement awards are available for parents and students to view and order online. Visit www.dianefrazerphotography.co.uk and go to the client login to enter the password, which can be found in the back of the event programme. (If you have forgotten the password, please contact the school office).
There is the opportunity to purchase prints and digital photos. 10% of each order will be donated to Highdown School and Sixth Form Centre or a charity supported by the School. Orders are to be placed by Monday 21 January 2019. Any enquiries about ordering please contact Diane, schools@dianefrazerphotography.co.uk.