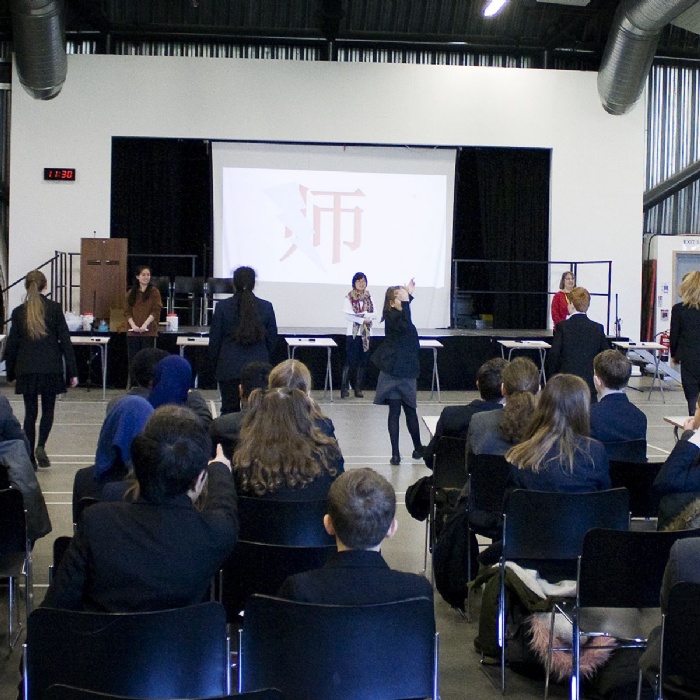 During the Chinese festive period, the new cohort of Highdown MEP members in Year 7 participated in their first MEP Intensive Learning Day on Thursday 14 February 2019.
This Intensive Learning Day included a series of activities allowing learners to deepen their knowledge about Chinese language and widen their knowledge about Chinese culture. We were especially excited about the performance delivered by the English rock band - Transition - who performed their songs in Mandarin. They also shared their learning experience of Mandarin and life experience in Taiwan.
The other two schools - Reading School and Woking High School - in the MEP regional network and their students also participated in this event for celebrating Chinese New Year together.
Happy Chinese New Year!