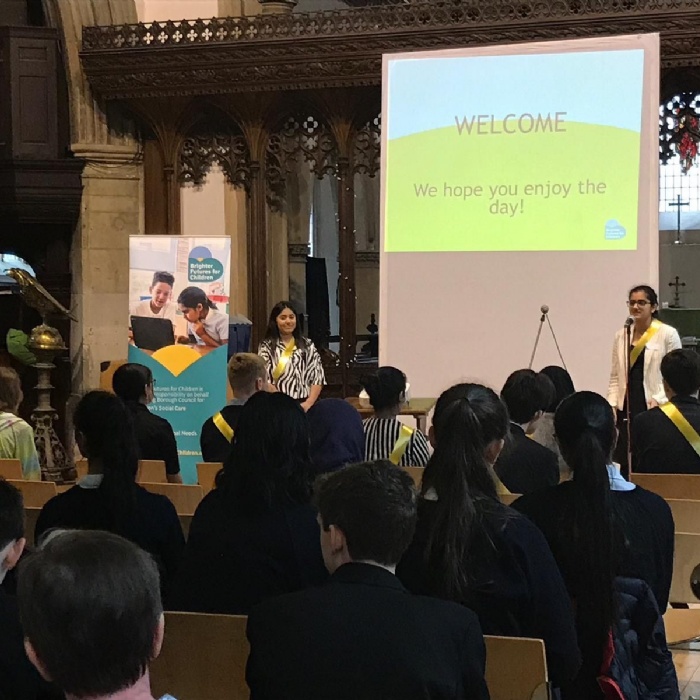 A year 10 student report of the Reading Youth cabinet trip.
The day was split into two halves. The first workshops concentrated on issues that affect people in the local area. These were knife crime, tackling homelessness and mental health. Leaders of these workshops aimed to teach us about what each of these really were and ending stereotypes. There was a range of age groups from about year 6 to year 11 so the opinions and views of young people were somewhat well represented.
In the second half of the day there were two debates about very current and interesting topics. The people's vote [on Brexit] and whether there should be one, and climate change. It was fascinating to see other people's opinions, however much we disagreed with them! There were contributions from Highdown students Jake Perry 10G and Frances Booth 10J, although everyone who went had many ideas to share. There were also guest speakers who all gave very interesting and insightful talks including The Mayor of Reading Alok Sharma, the Conservative MP for Reading West Liz Terry, plus Rachel Eden and Ellie Emberson who are both Councillors for the Reading area.
All of the people involved with organising the event were extremely hospitable and welcoming and overall it was an interesting day.