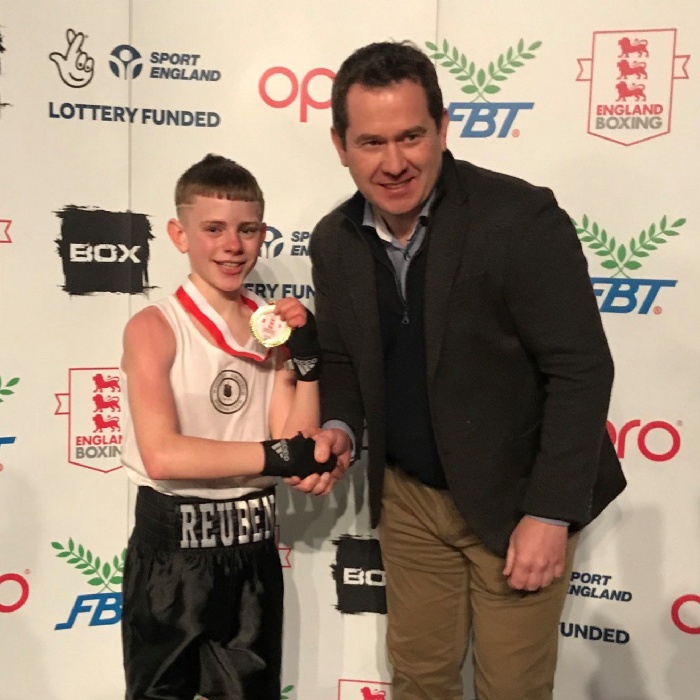 Last weekend Reuben Muston competed at the English Boxing National Junior Championships. Held over two days, this competition puts the best boxers in the country together to find the national champion.
Reuben dedicated himself to being correctly prepared for the event and has focused on fitness, diet and training for many weeks. In the semi-final on Saturday Reuben faced a much taller boxer who was difficult to break down. His persistence paid off and he finished the bout victorious by way of a split decision. In Sunday's final Reuben again faced adversity due to the opponent being a 'local lad' and having a lot of support in the stands. Reuben's excellent speed and timing paid off and he again finished the bout victorious.
Congratulations to Reuben who now holds the British title for his age and weight category.
As a result of this outstanding achievement Reuben has now been invited to train on England Boxing's 'talent pathway' and will box in the forthcoming Three Nations tournament against Wales and Scotland. All at Highdown wish him well.