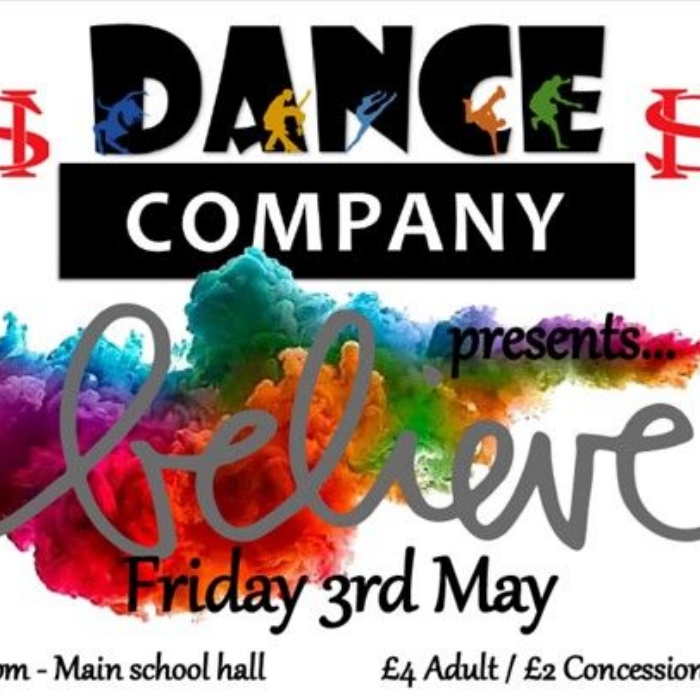 You are invited to attended this year's Dance Company's show - Believe. The show is a mixture of dance styles, solo and group pieces. The Dance Company have worked tirelessly on the show and you will not be disappointed.
Friday 3rd May - 7pm
Tickets available on the door, main school hall.
£4 adult/£3 concession