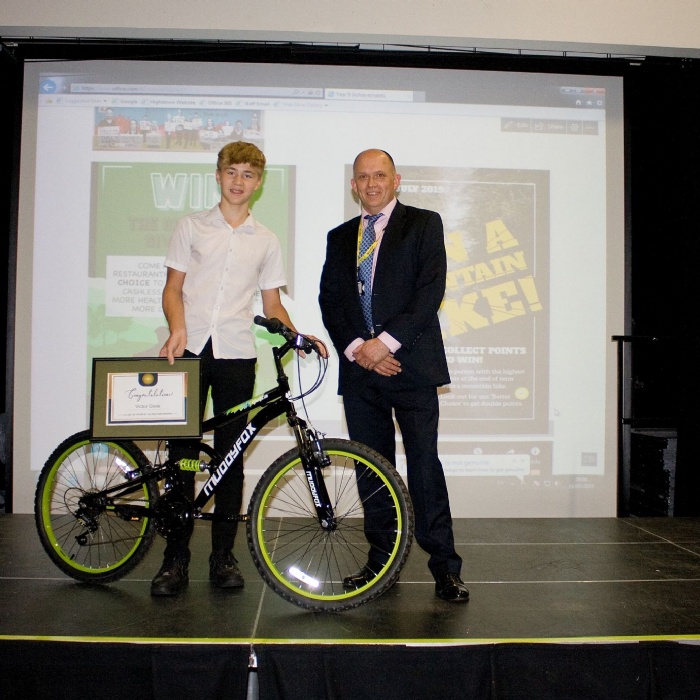 Accent Catering were thrilled to present Victor in year 9 with the Mountain Bike as part of our heathy eating promotion this summer term.
Students were encouraged to buy "healthier options" whenever they visited The Gallery, Chow Down or the Container Café. Points were gathered through the cashless system enabling a us monitor the student activity.
Remember to look out for our special days and theme days starting again in September where we will be featuring new products, meal deals and some firm favourites.
Accent Catering also wish you all a great summer break and look forward to seeing you in the Autumn term.