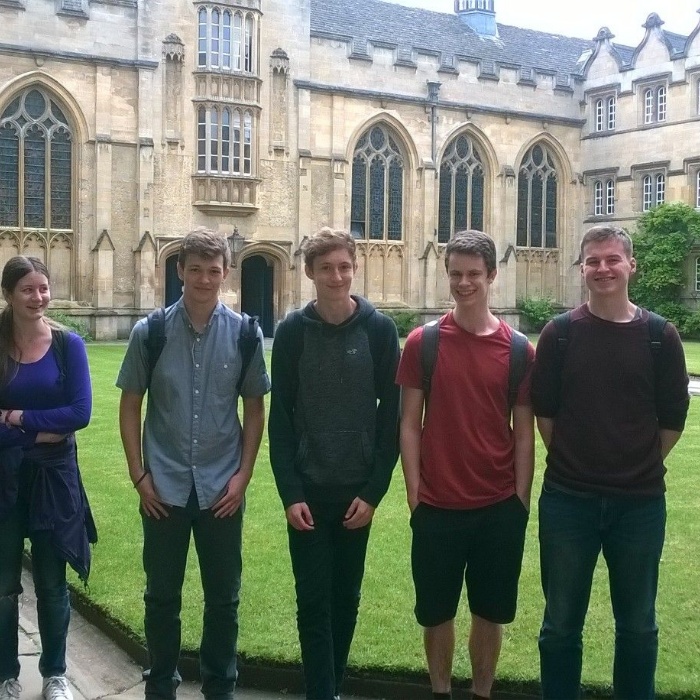 On 17 June 2016, eight year 12 students, accompanied by Mr Prior and Mrs Tull, spent a day at the University of Oxford as part of the Sixth Form's Aiming High programme.
The morning was spent at the impressive St Catherine's College, Oxford's newest college. Charli Hopkins, the college's Schools Liaison Officer, gave an excellent presentation on how to make a successful university application, and took time to help demystify some of the myths surrounding the Oxford application process. The students met several current undergraduates who took them on an insightful tour of the College, and really gave a students'-eye-view of Oxford life.
After lunch the afternoon was spent at the oldest of the Oxford colleges, University College – a real contrast in style to St Catz. Nelli Chammings, who has visited Highdown several times to speak to Sixth Formers, kindly gave a taste of life at a different college. Students are now ready to work on their UCAS personal statements, ready to hit the ground running when the application process opens in September!