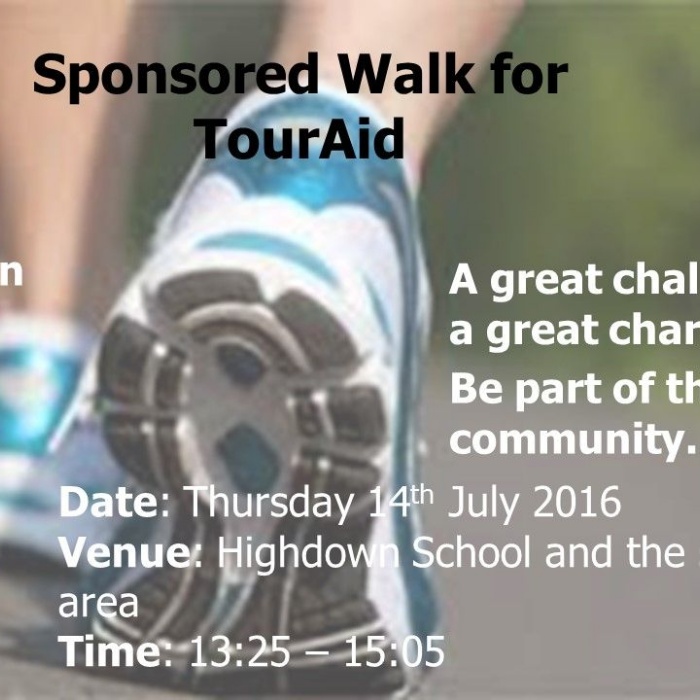 Throughout the year, staff, parents and students of the Highdown community have been raising money for Touraid. This charity provides opportunities for young people from the world's poorest countries to visit the UK, play rugby and enjoy a cultural programme but also provide them with life-changing support in their home nations.
We are delighted with the amount of money raised so far but need one final push to raise our quota of funds before the tour begins in September. In order to achieve this aim we are proposing that all students in Years 7 to 10 take part in a 5 km sponsored walk around our local area on the afternoon of Thursday 14 July 2016. This will also been a fitting end to our 'Big Learning Day' on which students will have sessions on Global Citizenship, Team-Building and Charity as the students will have to work together to bring the whole tutor group back within one hour. There will be competitions and prizes and an opportunity for students to have some fun at the end of a hard-working year. Students should wear full Highdown P.E. kit and bring a sunhat, water bottle and suncream.
Finally, this is an opportunity for the whole Highdown community to come together so we would love parents and grandparents to walk with us and we would appreciate any offers of help for marshalling around the route.
If you have any questions, please do not hesitate to contact Mr Burnell (daburnell@highdown.reading.sch.uk) or Ms Stevens (hsst@highdown.reading.sch.uk).