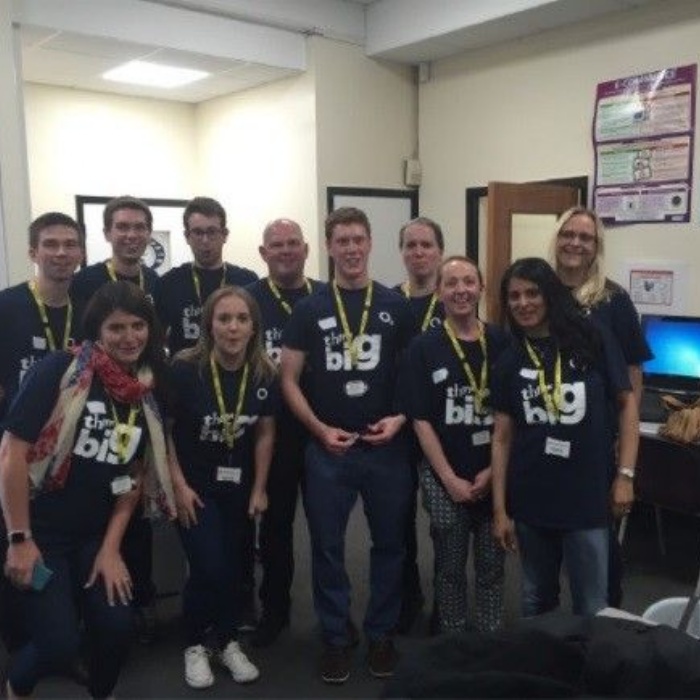 On 29 June 2016 we had 11 inspirational mentors from across the O2 business come in and work with our Year 9 at Highdown. Students were encouraged to consider how technology can help to solve problems faced within their local communities and use digital making tools to start prototyping and building their ideas online.
All websites made by the students are active and web site addresses were given out to the students on the day. We hope to later link these up to the Highdown Website.
Websites generated:
Group 1: 'Food to go': Buy food close to their sell by date from supermarkets and resell.
Group 2: 'Teentime': Activities available for young people to use
Group 3: 'Drink Drive Death': A site aimed at drivers to examine local car accidents raising awareness in local accident hot spots.
Group 4: 'Paw pets': Fundraising sites for animals
Group 5: 'Guide to Reading' A what's on in Reading site aimed at young people – trip advisor
Group 6 'Reading Community Music' A site aimed at bringing community of musicians together
Group 7 'Helping Hands' Social media for locals with specific needs that require matching to volunteers
Group 8 'Routes to Fitness' A site aimed at identifying local routes for dog walking biking and runs.
Group 9 'Quack centre': An event based site aimed at promoting the resources of the River Thames
Group 10 'Help at your service'. Help elderly and disabled with jobs. Profile matching. References for helpers. Advertising on social media.
Overall winner was Group 7