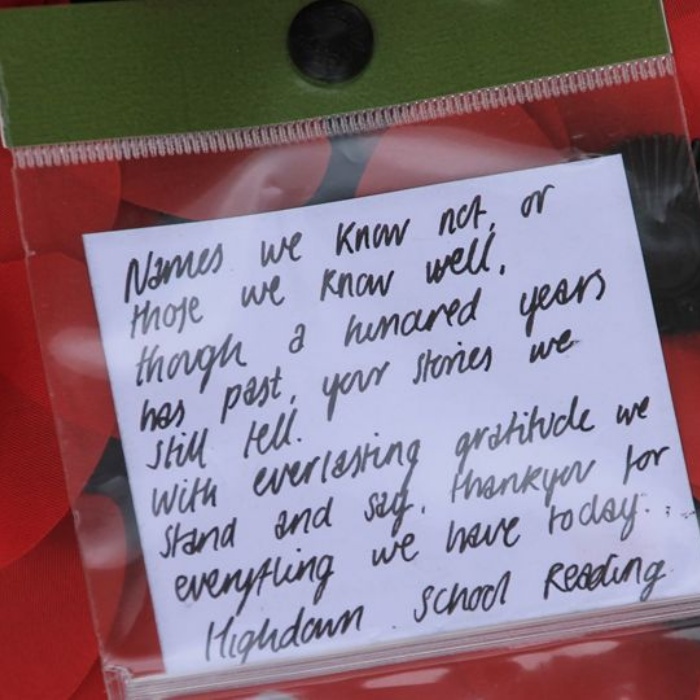 The trip this year was a particularly unique and significant trip for the students and staff, a pilgrimage to pay our respects both in the Salient and the Somme, and Highdown School is now represented at Thiepval in this important year.
All of the students were both reflective and fun, and the History Department hopes that they will always remember the part they played at Somme 100.
The is a list of students who attended is attached but those particularly worth of special mention were:
Alex Brooks, Emily Kitchingham, Lucy Penn and Kate Whyatt whose messages of commemoration earned them the honour of laying our wreaths at the Thiepal memorial in a Somme 100 commemoration service (these only ran from Friday-Sunday so a truly once in a lifetime experience). Alison has passed on their messages and I have put them below. Alison also explained that they did an amazing and dignified job, so much so that some of the organisers came to speak to us and them afterwards to commend them.
Leo Mayers, who acted as French/British translator to an elderly man in Ypres and did so with great respect and impressed everyone.
Henry Demers, for reading In Flanders Fields at Essex Farm Cemetery where John McCrae, the Canadian war poet who wrote it, is buried.