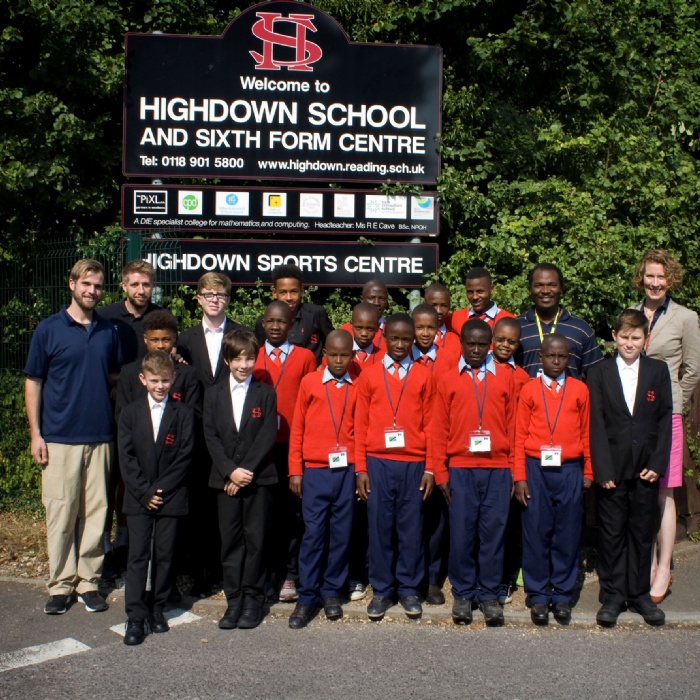 The opportunity to work with Abbey Rugby Club on the TourAid project has been a fantastic one for Highdown. The excitement of working to bring over students from Tanzania to play a great sport and learn new skills is inspiring for all.
In realising this, the school has come together in ways we couldn't have predicted. Our fundraising led by Dan Burnell has had small and huge events. I am immensely proud of Dan and all the team for their commitment and hard work. His leadership has enthused the whole school to be part of the project. The first ever Highdown sponsored walk had everyone taking part and having great fun together despite the reluctance of some who initially thought a 5k walk was beyond them. Students have learned more about themselves through the process and also about other communities around the world.
The three peaks challenge, TourAid Tearoom, bake offs and auctions kept the momentum going throughout the year. To make more than we set out to initially shows how determined the team were and how persistent. The fund raising has developed skills and brought different people together. Students, families, staff and governors of Highdown have all been involved. Many thanks to all and especially those who are hosting students and teachers during the tour. I am sure all will have a great time.
We are now looking forward to the next stage. To have the boys and teachers join us at Highdown School and Sixth form centre is an immense privilege. We hope they will enjoy being at school with us as part of the Highdown community. We are excited about making long-term links beyond the tour and fostering relationships, which will go far beyond September 2016. We aim for Highdowners to go to Tanzania in 2017.
Keep up to speed with all that is going on by following us on Twitter: @HighdownTourAid.