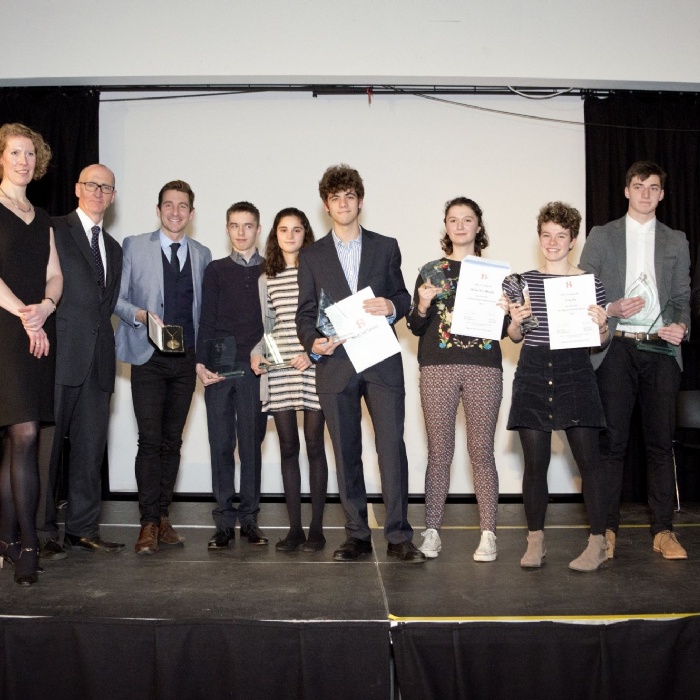 The annual Certificate Presentation Evening took place in December. The guest speaker was Team GB swimmer Chris Cook.
The prize winners were Megan Wynn (Humanities), Alison Rice-Murphy (Modern Foreign Languages), Josh Kitchingham(English), Euan Barker (Science), Jasmine Bahra (Mathematics), Brendon Warwick (ICT and Computing), David Langridge(Business), Izzy Ely (Physical Education), Nash Metaxas (Expressive Arts), Jasmine Bahra (Academic Excellence at GCSE), Euan Barker (Academic Excellence at A Level) and David Langridge (Leadership Award).
Congratulations to all those who collected their GCSE and A Level certificates, and our prize winners!
To view more photos from the eveny, please visit the Diane Frazer Photography website. The password can be found on the back of the programme given out at the event. There is the opportunity to purchase prints and digital photos. 10% of each order will be donated to Highdown School and Sixth Form Centre or a charity supported by the School. Orders are to be placed by Monday 23 January 2017.
Parents/carers or students who have forgotten the password can email office@highdown.reading.sch.uk to be given the details. For all other enquiries please contact Diane, schools@dianefrazerphotography.co.uk.