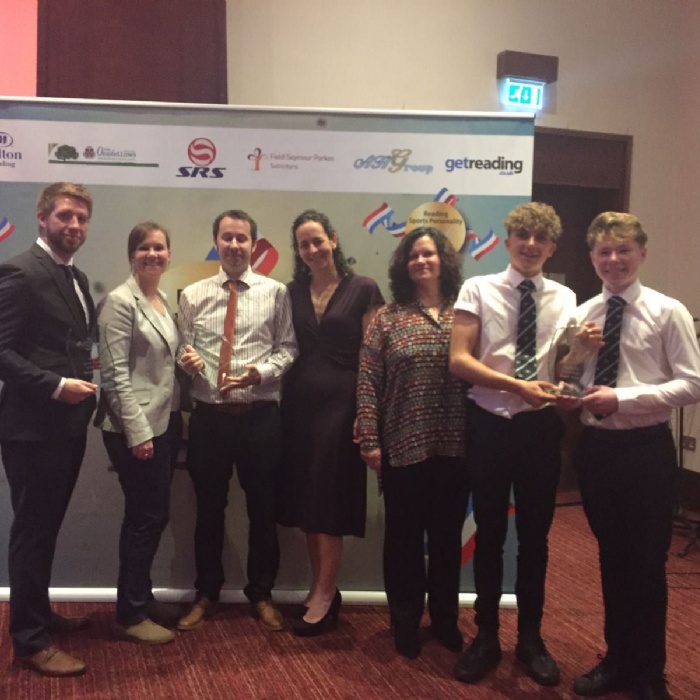 Congratulations to Highdown students and staff at the recent Reading Sports Awards.
The awards we won are:
· Jocelyn Crowland – Loyalty to Club/Helper of the Year Award – Synchronised Swimming
· Nick Park (ex-pupil) - Male Junior Sports Personality of the Year – Hockey
· Year 8 Rugby Squad – School Team of the Year – Rugby
· Daniel Burnell – Sports Teacher of the Year – Touraid initiative
And the big one….
· PE Department – Sports School of the Year!
We are all immensely proud that the hard work and dedication of staff and students alike has been so comprehensively recognised at this year's awards ceremony!
Read the press reports: