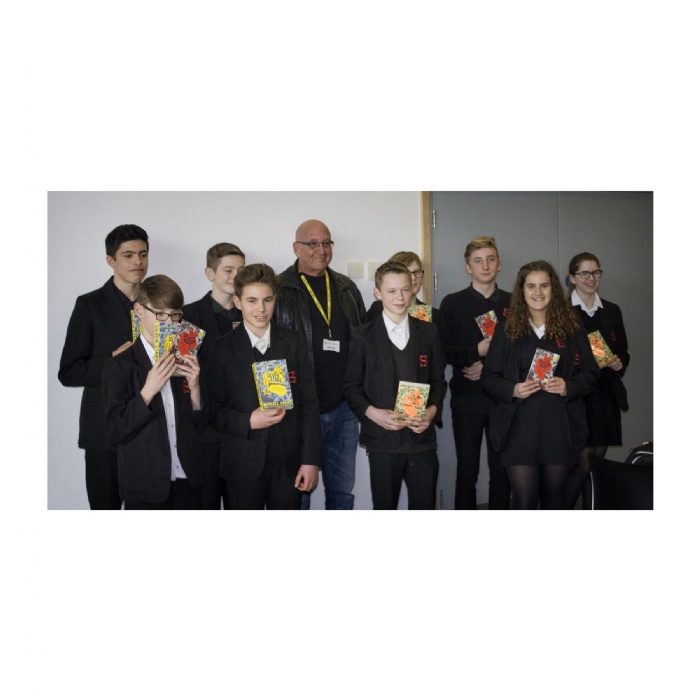 American children's author Michael Grant launched World Book Day Week at Highdown on Monday 27 February by giving a talk to year 9 students about his writing and his latest novel, Silver Stars, set in an alternative WW2 where women are called up to fight alongside men.
He talked about his research into the Second World War, which formed the basis for his latest series of novels, his early life and how he became a writer. He was informative and frank, answering a wide range of questions from the audience and signing books after the event. He also gave a short radio interview, which has been shared with all Highdown students during mentor time this week. Students from Queen Anne's School, The Forest School in Bracknell and St Crispin's School in Wokingham also attended the event.
Michael has written nearly 150 books, including the 'Animorphs', 'Gone' and 'BZRK' series, all of which are well known and much read by Highdown students.