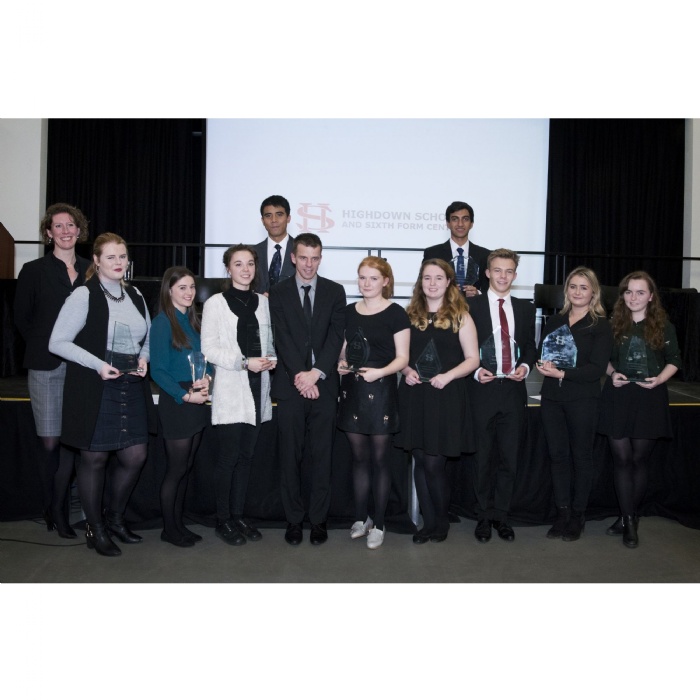 The annual Certificate Presentation Evening took place in December. The guest speaker was paralympian Tim Prendergast.
The prize winners were Emily Grigolet (Humanities), Zina Livingstone (Modern Foreign Languages), Joanna Grant (English), Sarah Eley (Science), Rajat Gupta (Mathematics), Ronald Shearman (ICT and Computing), Charley Baker (Business), Jasmine Potter (Physical Education), Hannah Asbury (Expressive Arts), Chloe Brown (Academic Excellence at GCSE), Louisa Bartlett (Academic Excellence at A Level) and Will Underwood (Leadership Award).
Professional photographs were taken on the night of each student. To view, please visit the Diane Frazer Photography website. The password can be found on the back programme given out at the event. Parents or students who have forgotten the password can email office@highdown.reading.sch.uk to be given the details.