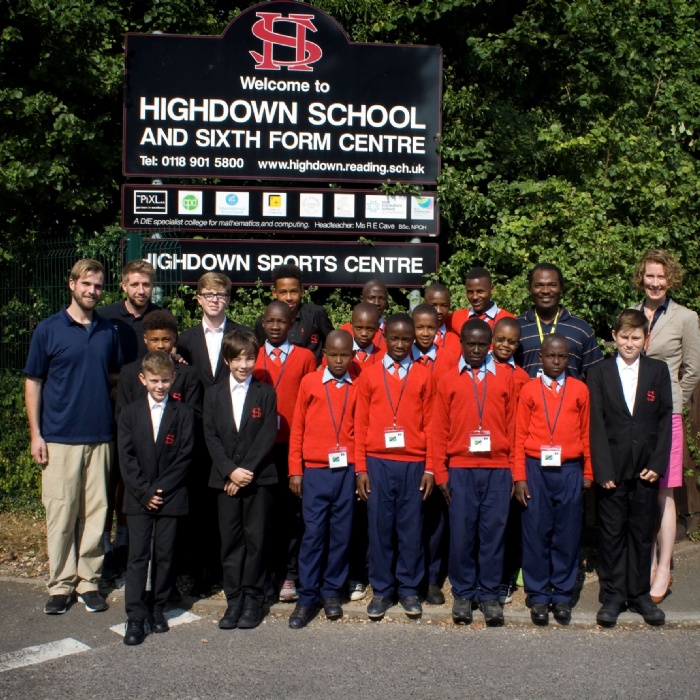 Highdown participated in the TourAid festival by hosting a group of 10 boys and their 3 rugby coaches from Tanzania. Those involved will have seen how much of a success it was for everyone. I was truly inspired and touched by the work and wanted to get involved even more.
On 23 June 2017 TourAid will be heading to Tanzania and Kenya in order to further the legacy and connections we have made, to make the next festival even more successful and to aim to get even more people involved with a remarkable experience when the festival returns to Reading again.
We are doing a collection for any donations to give to Orkeeswa School in Tanzania, and other schools alike. An idea of donations that would be much appreciated:
- Paper/ note books
- Pens/ pencils
- Sports equipment (balls, cones, rackets etc)
- Sports clothing
- Books
- Suitcases
- General clothing
- Unwanted or broken phones, cameras, computers (can be used in workshops in Kenya and parts can be sold or re-used)
The tour gave two different groups of people with opposite worlds to come together, learn from each other, and the enjoy sport together.
We appreciate time is tight so please check out the bullet points and donate (if you can) by this Friday. Students can take items to the year 10 office. Furthermore, we are looking for big suitcases (hold around 20kg). If you have any unwanted suitcases, we would be very grateful if you could donate them.
Any questions please contact Mr Burnell by emailing daburnell@highdown.reading.sch.uk.