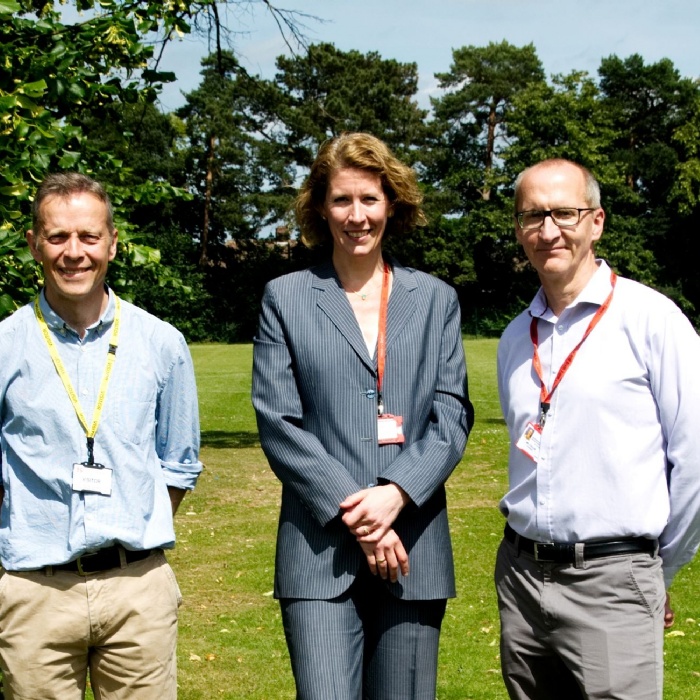 Last weekend The Great Get Together 2017, (16 -18 June 2017) inspired by Jo Cox MP, who was killed on 16 June 2016 and had the aim of bringing communities together to celebrate all that unites us. The organisers of the national event invited everyone to get together with our neighbours to share food and good will.
To support this national initiative, we held a 'Highdown Get Together' on the afternoon of Friday 16 June. We congregated in our Houses and had some old-fashioned fun! Students were asked to bring a few sweets or cakes to share with their friends have an ice cream. There were various games and competitions to win house points.
We were also had a visit from newly elected Reading East MP Matt Rodda who is pictured above with Ms Cave and Mr Taylor.
If you would like to find out more about this national event please click here.
We are far more united and have far more in common than that which divides us.

Jo Cox's maiden speech to Parliament 3rd June 2015.