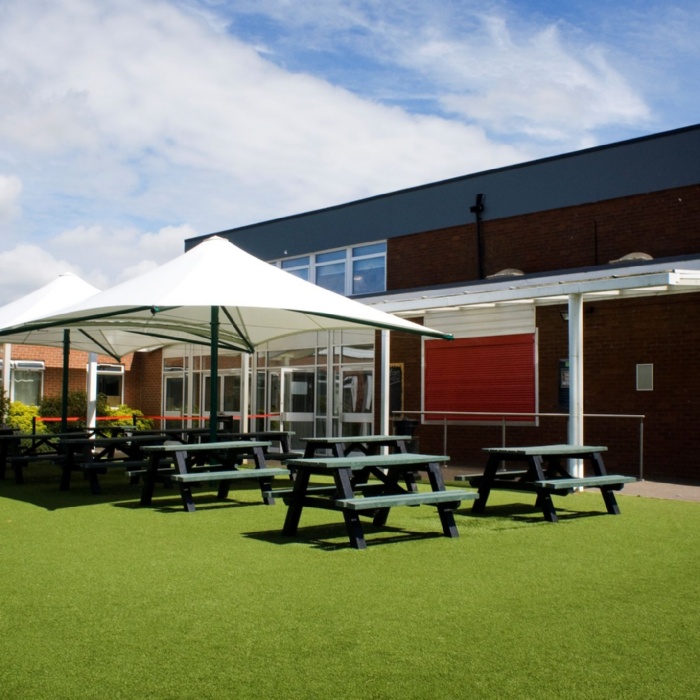 Thank you to parents who have contributed to the school fund.
As parents know, we are not permitted to spend Parent Fund on staffing or usual teaching resources. We took student views about how they would like their facilities improved and they asked for more seating and covered spaces to enjoy outside. These superb canopies were erected at half term and are proving very popular in sunny weather to enjoy Gallery Lunches and street food from 'Chowdown at Highdown.'
Please continue each year to support School Fund and gift aid to enable us to claim back tax - it makes such a difference. We will be purchasing some tablet devices to enhance extra-curricular provision.
We will continue to be creative in using our school estate to best advantage for our students and the community.