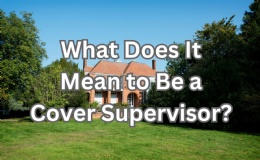 Hear from our Cover Supervisors on what their role here is like day-to-day, and the experience they had before coming to join us at Highdown.
If you have an interest in this role at Highdown after reading, apply to become a Cover Supervisor here: https://www.highdown.reading.sch.uk/support-staff-vacancies
I have worked at Highdown for over 10 years. Having three Children at school at the time, term-time employment was ideal. I worked the first two years in the Gallery serving staff and students. Then applied for a job within Highdown school after realising I was actually quite good at working with young people!
I left school at 15 with no exams completed, I have worked many positions over the years including retail, social and caring. I have been a volunteer with a homeless charity and spent many hours reading with Primary school kids.
In the years since joining Highdown I have worked in the Star Centre, Focus Room, and I have been an ELSA. I applied to be a Cover supervisor a couple of years ago and have enjoyed this position the most.
I would say if you have patience and understanding towards young people you would be amazing at this job.
The wonderful thing with being a Cover supervisor is the day is broken down into 5 lessons and a Mentor. Each lesson and Mentor will be different so if you like diversity and feel you can connect with young people you will enjoy this role immensely.
Remember you are not their teacher; you are there to supervise the lesson while their teacher is absent. Work will be provided at the start of the day with directions explaining what is expected from the students for the hour you are with them. You will be expected to manage the behaviour of your class according to Highdown's Behaviour policy. We use Teams, Office 365 and ClassCharts for our registers and classroom management. You will be shown how to use these if you are not familiar with them. Your induction will take place, and you will shadow a Cover supervisor until you are ready.
Previous experience working in a school is not necessary as training and support within the role is given.
- Ms. L. Edwards
I started work at Highdown School in 2002 in the Visual Impaired unit as an LSA. This enabled me to work term time only as I have 4 children. 2 were at Highdown at the time and 2 were still in Primary school.
In 2004 there was a new role to be made in schools - Cover Supervisors. I was one of the first at Highdown, and this was a new role it felt quite daunting at first, but with lots of support from all members of staff I felt I could ask for help if needed - and I know I still can.
To be a successful cover supervisor requires you to build a good rapport with your pupils in a short space of time, whilst delivering a range of subjects. You also need to understand and able to use a range of strategies to deal with classroom behaviour as a whole in addition to behaviour needs. To do this, I became familiar with school policies, safeguarding, health and safety, equal opportunities, disability, and SEN with training given by my manager, and help from my colleagues.
You need to be patient, understanding, resourceful, creative, and fair. Learning to adapt is one of the main skills that I have acquired and the most useful one: bringing any topic to life and making lessons relatable to pupils. And don't take things personally (children will try to and do wind you up!).
Remember you don't need to know everything. Every day is a learning day, and we are all learning, children, and adults alike.
The role of a Cover supervisor is a rewarding job as we get to meet all children across the school in all subjects.
After nearly completing 19 years as a Cover Supervisor I can honestly say that it has been rewarding, interesting, and I've seen children flourish and go onto be great people.
- Ms. T. Johnson
Apply to become a Cover Supervisor: https://www.highdown.reading.sch.uk/support-staff-vacancies
View our other open positions: https://www.highdown.reading.sch.uk/vacancies