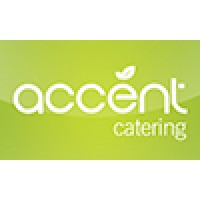 Accent Catering are delighted to launch our healthier lifestyle range of foods called "Better Choice". Healthy eating has always been a priority for Accent Catering. Since day one, all our food is cooked from scratch, no mixes or pre-packed food, so we know exactly what goes in every dish. Our 'Boost' range highlighted healthier options for our customers many years ago.
This year we have updated recipes, added plenty of new ones and introduced new products which will enable all our customers to make a "Better Choice" for themselves. Our "Better Choice" encapsulates some of the great work we have done to:
Reduce salt in our recipes
Reduce sugar in our recipes
Highlight key healthy ingredients in our menus
Promote our Leafy Greens salad offer
Helping our customers to make better choices leading towards a healthier lifestyle
Paul Merry, our Food Development Director, has produced recipes for dishes which contain super-foods, protein packed vegetarian, meat and fish options with whole grains and pulses, along with exciting grab and go lines which will be featured across our menus.
As healthy eating has got more complex, we have looked at ways to make healthier choices as simple as possible for our customers to select.
These dishes are clearly labelled with the "Better Choice" icon on our menus and stickers on our sandwich and grab and go range. Customers picking our "Better Choice" will gain points for the chance to win prizes each term.
This "Better Choice" range of dishes will complement our current healthy eating principles and will help steer our customers towards even better choices!
Menus - What goes in
Accent Catering are committed to promoting "Better Choice" menus. Educating and encouraging students to make healthier food choices in the dining room. We are very conscious that the students we feed at school enjoy the best possible lunch made from the best ingredients.
We aim to cook all our meals from scratch by our skilled kitchen teams and our accreditations include the Soil Association Food for Life Mark, Red Tractor Meat, RSPCA Free Range eggs and fair trade chocolate. We actively support British farmers in our purchasing practices and use of local suppliers where possible. We exceed all the recommendations of the National School Food Guidelines and have done so since we first started. We have also created a series of recipes that will help reduce the amount of sugar on our menus whilst still serving delicious food.
If your son or daughter has any special dietary requirements please review the menus with them to ensure they are familiar with the meals on offer and if you have any concerns please do not hesitate to contact our Chef Manager.
Some students may be entitled to free school meals, please visit our FSM page for the application form and more information.
Monthly Theme Days
Every month we feature theme days in the restaurant, this year being no exception. So watch out for our featured menus promoting Pancake Day and Red Nose Day. We also feature Herb of the month, each month a different herb has been picked to create some exciting new recipes to feature on our menus. These recipes will have an enhanced flavour with the addition of fresh herbs look out for. Look out for our monthly promotion giving the opportunity to win cinema tickets, days out vouchers and more!
Environment
Working in conjunction with Highdown School, Accent Catering are serious in helping to reduce waste and landfill. Our food waste is kept to a minimum and the most effective cooking methods adopted to reduce energy consumption.
Concentrating on reducing food miles means limiting the number of vehicles delivering to site and where possible using re-useable crates for deliveries against cardboard boxes.
Over recent years the "takeaway" culture has become part of our everyday life and this raises challenges for us. To assist in maintaining our "green credentials" where possible all our disposable products can be recycled or are fully biodegradable.
Get in touch with us by:
Email - highdown@accentcatering.co.uk.