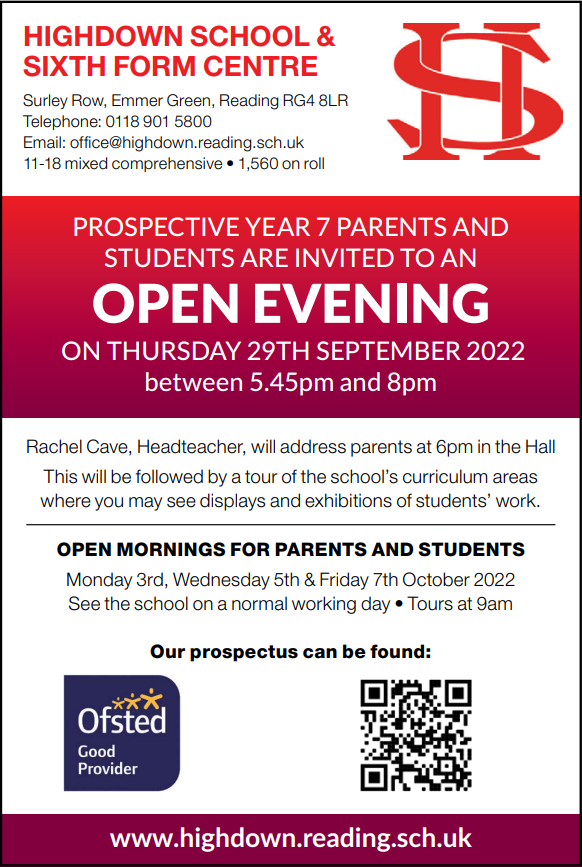 We are excited about welcoming prospective parents and students to our school.
Prospective Year 7 parents and students were invited to join us for tours of the school on the evening of Thursday 29th September 2022. Our Open Mornings will take place on Monday 3rd, Wednesday 5th and Friday 7th October 2022.
You can now book your Open Morning Tour here!
Due to the high number of people expected on site, unfortunately, we will be unable to offer on-site parking. We therefore encourage people to walk if you are able to do so, and if you must drive then please be considerate to our local neighbours when parking near to the school site.
We look forward to welcoming you to Highdown School and Sixth Form Centre. If there are any questions you feel have been unanswered, why not take a look at our FAQs below.